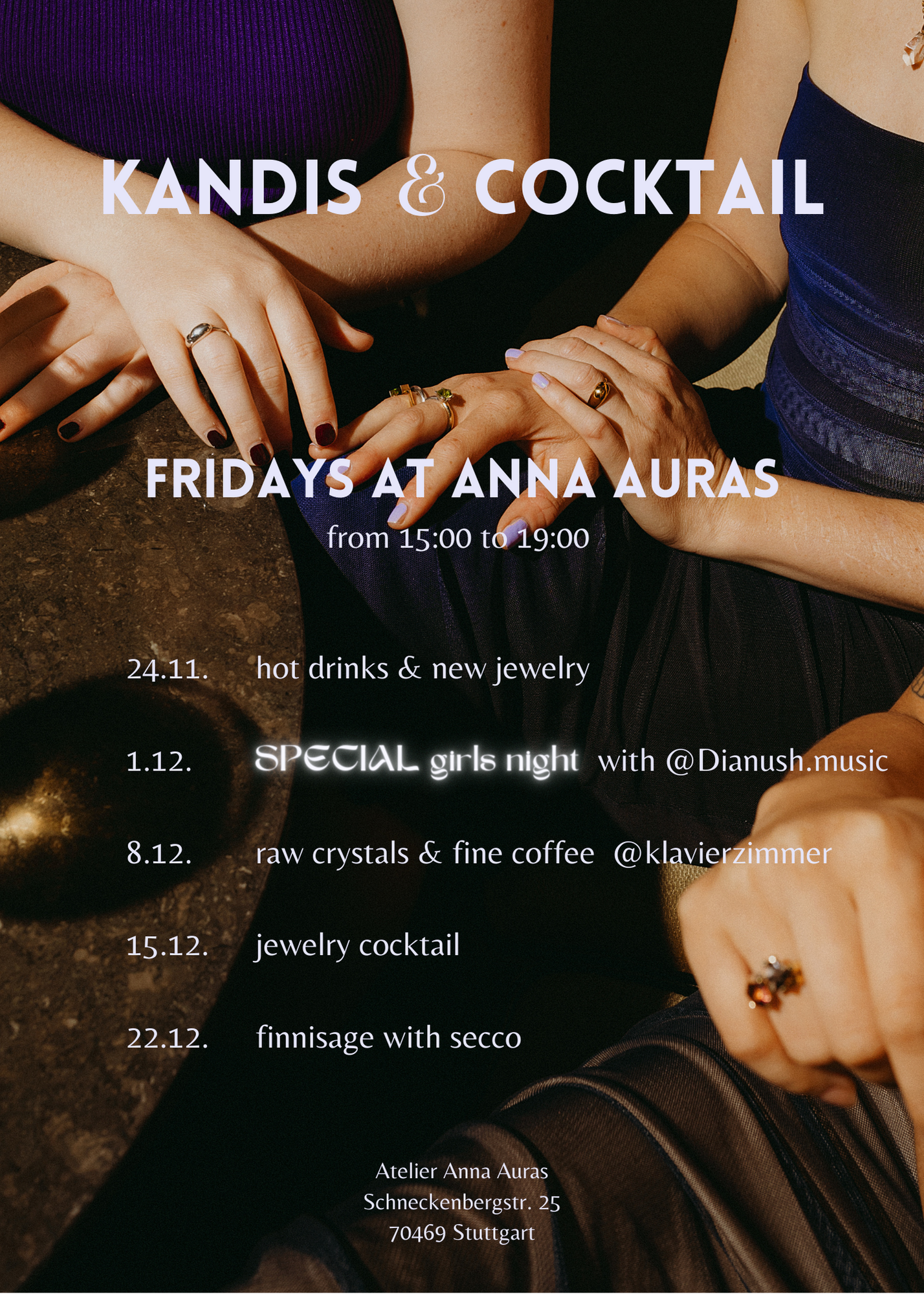 The year is drawing to a close. We have experienced and achieved an incredible amount. Time to celebrate. Time to celebrate us. Time to celebrate your uniqueness.
We invite you to our FRIDAYS AT ANNA AURAS – learn more about the new jewellery "Kandis & Cocktail" in a personal and pleasant atmosphere and gain exclusive insights into the world of unique jewellery. 17th of november to 22nd of december in our studio in Stuttgart Feuerbach.
For a personal appointment, please send us an email or use the contact form.